New tasting menus with curated sake pairings
Experience a different dimension in Chinese cuisine with our new tasting menus, featuring premium ingredients such as Murasaki uni and A4 Wagyu beef paired with top-grade sake sourced across Japan.
Our 6-course tasting menus are available from 1 August to 31 October 2023 at $108, $138 or $158 per person, paired with 1 or 2 servings of craft sake. UOB Cardmembers enjoy 15% savings.
Menu Highlights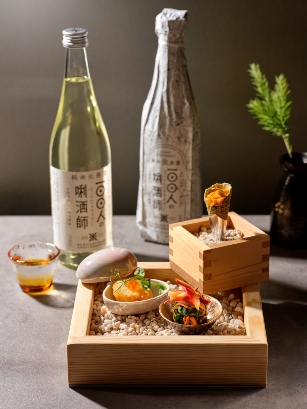 The unpasteurised Hyakunin No Kikisakeshi Kimoto Junmai Nama Genshu from Kobe, Japan, amplifies the decadent Murasaki uni (sea urchin roe), lobster and scallops in the Trinity Treasures Platter.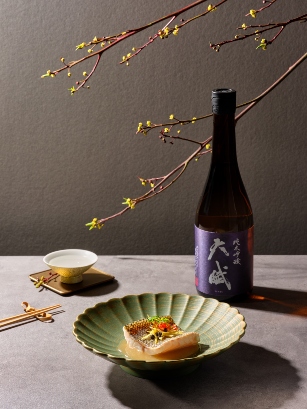 The fruity aromas of Tenbu Junmai Ginjo match elegantly with the lightly spiced Steamed Sea Perch, which is topped with the world's most prized pepper — the aromatic and flavour-packed Kampot peppercorn.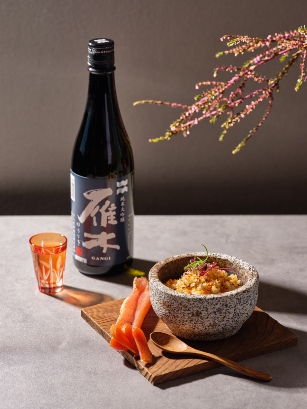 The Fried Pearl Rice with Konbu and Mullet Roe combines nutritious kelp and shavings of umami-rich cured fish roe in a hearty rice dish that explodes with flavours, which are wonderfully echoed by the rich and well-balanced Gangi Yuunagi Junmai Daiginjo from Yamaguchi.
View full menus — link to pdf menus
Browse the highlights below and click here to view the menus.
For reservations, please click here.
*Terms & Conditions:
1. Valid for dine-in only.
2. Not valid in conjunction with other promotions and discounts.
3. UOB Dining Privileges' General Terms & Conditions apply.