From now to 7 January 2024
'Treasures from the Deep Blue' celebrates the finest and most luxurious offerings from the sea. Our Executive Cantonese Chef Hoo has thoughtfully curated 6-course menus priced at $168++, featuring a range of premium seafood delicacies, taking diners on a delectable journey into the world of underwater treasures.
Throughout the promotion, diners can savour an array of meticulously crafted dishes, each highlighting the unique characteristics and flavours of premium ingredients.
Browse the highlights below and click here to view the menus.
Menu Highlights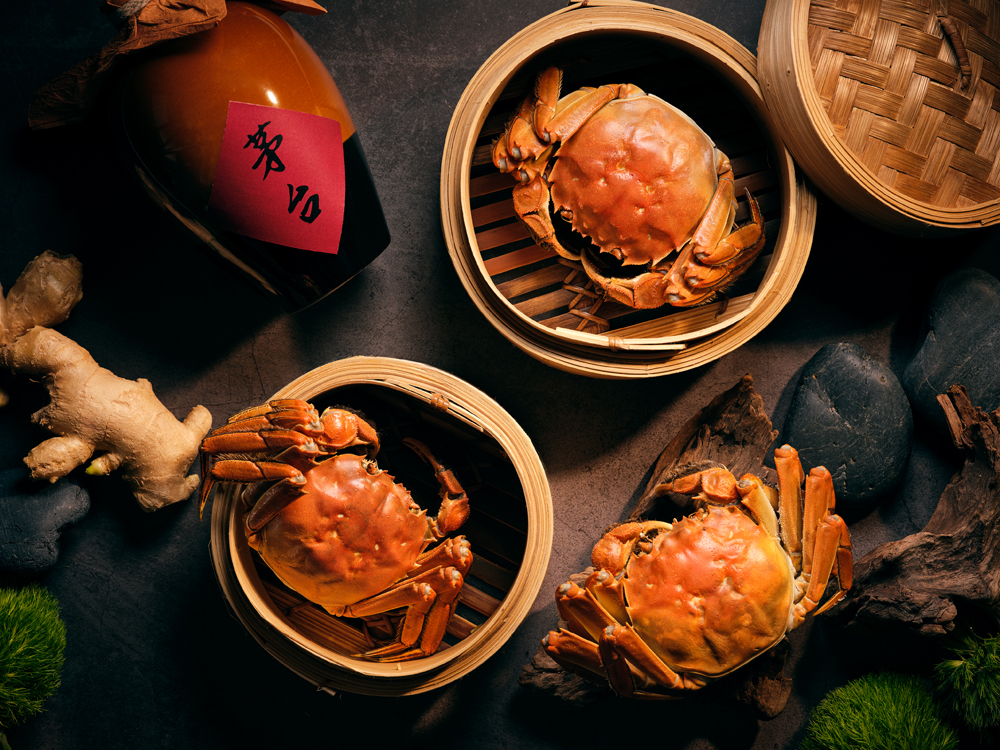 Steamed Hairy Crab with Maotai is a delicacy that combines the exquisite flavours of fresh hairy crab with the rich, aromatic notes of Maotai Bulao, a renowned Chinese liquor. The dish is a culinary masterpiece, especially popular in Chinese cuisine, and typically enjoyed during the autumn season when hairy crabs are at their peak freshness.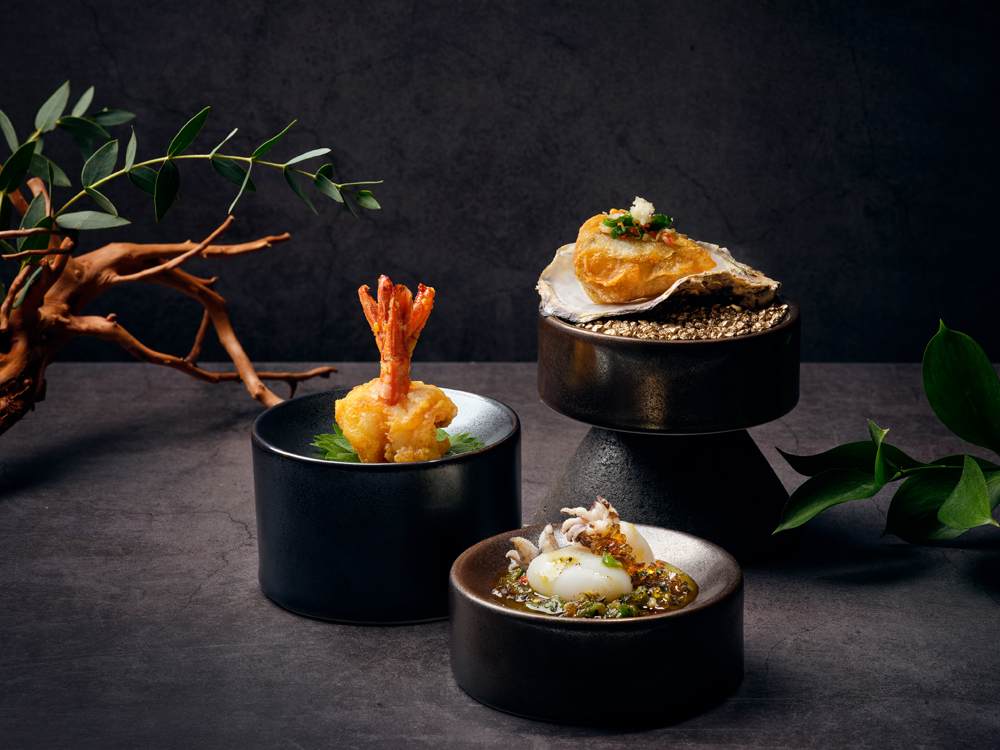 The Combination of Three Delicacies is a remarkable dish that showcases a fusion of flavours and textures in Chinese cuisine. It features three distinct seafood elements, each prepared in a unique and delectable manner, creating a symphony of taste experiences. Here are the highlights among the three delicacies:
1. Baby Octopus with Century Egg is carefully prepared, often blanched and then lightly marinated. The century egg, also known as preserved egg or hundred-year egg, adds a creamy, rich component to the dish.
2. Sautéed Oyster with Salt and Pepper and the use of oysters in this dish is particularly notable, as oysters are relatively less common in Chinese cuisine compared to other seafood. The oysters are typically sautéed to bring out their natural brininess and sweetness. The addition of salt and pepper enhances their flavour, creating a delicious interplay of savoury and slightly spicy notes.
View full menus
For reservations, please click here.
*Terms & Conditions:
1. Valid for dine-in only at TOP of UOB Plaza.
2. Not valid in conjunction with other promotions and discounts.